Massachusetts – Drug & Alcohol Detox Treatment Center
Stabilize, detox, and transition into multidisciplinary residential care for recovery.
Contact Us Today
Our
Mission
Bedrock Recovery Center is a remodeled healthcare facility located in Canton, Massachusetts. Our Mission is to provide emotional and physical stabilization in early recovery, promote a trauma-informed environment of clinical and peer support, and coordinate aftercare resources for ongoing treatment and recovery.
Meet Our Team
1. Medical Stabilization
Your recovery journey begins with inpatient medical stabilization, followed by continued monitoring during detox and withdrawal.
2. Residential Program
Once stabilized, you have the option to transition into our residential program, which boasts three separate units and 120 beds.
3. Wellness & Recovery
Daily clinical care, a full-day group therapy curriculum, and wellness programs that help you associate recovery with healthy activities.
What We
Offer
We start with an intake process that includes a biopsychosocial assessment and comprehensive treatment planning. From there, you're assigned a primary clinician and case manager who help transition you from detox to the next appropriate level of care, including our residential program.
Medical Detox
Residential Treatment
Residential Mental Health Program
Medication-Assisted Treatment
Evidence-Based Therapies
Aftercare Planning
State Of The Art Facilities Designed
With You In Mind
Our medical facility provides ongoing nursing care as you transition from detox to residential treatment. While our detox and residential units offer structured support, you can work out, relax, and socialize with our fitness center, movie theater, and outdoor patio space.
Recovery Suites
Our recovery suites are comfortable and feature two single beds with a relaxing layout. Each suite has a shared bathroom, where all hygiene products are provided for patients to use during their stay.
Fitness Center
Patients on residential units have access to an on-site gym that features ellipticals, treadmills, weights, and studio gym classes provided by certified instructors. Our fitness options are designed to encourage a wellness-oriented approach to recovery.
Outdoor Space
We have an expansive outdoor patio space with spacious seating, a pergola, basketball courts, and an inflatable projection screen for outdoor movies during summer. This space is available during scheduled breaks throughout the day.
Movie Theater
Residential patients have access to an on-site movie theater. Our theater includes 9 comfortable recliner chairs and a large movie screen, and there are weekly scheduled movie nights for each residential unit.
Our Facility
Our facility is a newly remodeled healthcare building offering 160 beds and a host of amenities. We have one detox unit, two residential units for substance use, and one residential unit dedicated to primary mental health patients.
Why Choose
Bedrock Recovery?
Our highly structured, multidisciplinary approach is ideal for early recovery. We individualize treatment plans that use a combination of clinical and skill-building resources to promote better mental health and lasting change.
Nursing & Medical Care
Our nursing and medical staff monitor and evaluate patients for severe withdrawal symptoms and underlying issues that require attention.
Full-Day Curriculum
We facilitate group therapy, one of the most effective methods of recovery, to encourage productive connections among peers.
Continuity of Care
With detox and residential care under one roof, you stick with the same treatment team from one level of care to the next.
Prosocial Activities
We want patients to associate recovery with fun hobbies, and offer planned prosocial activities like arts and crafts, karaoke, game nights, and movie nights.
Specialized Programming
We serve a wide-range of populations offering specialized programming for the LGBTQ+ community, young adults, first responders, and couples.
Fitness Center
Our exercise and fitness options, including studio gym classes, promote a wellness-oriented approach to early recovery.
First Hand
Experiences
Hear first hand testimonials about our programs from our Alumni, their families, and their friends.
"I would recommend Bedrock to anyone that needs help!"
5.0
The facility was excellent and the staff was very professional. Bedrock was my first and most important step in recovery and I am thankful to have had that experience. I would recommend Bedrock to anyone that needs help!
JR S.
Bedrock Recovery Center Alumni
"Bedrock is the best!"
5.0
Bedrock is the best !!!! I first went there in 2021 and I've been back a few times sense but this place has saved my life on multiple occasions. The staff here is amazing and their the reason Bedrock is such an amazing place.
Haylie P.
Bedrock Recovery Center Alumni
"Best recovery center ever."
5.0
Ultimately the best recovery place ever. They will go from first step to every step after. These techs, these counselors. Omg I can't put into words how awesome this place is. Just do me a favor. Go if ya really want recovery.
Patrick F.
Bedrock Recovery Center Alumni
"500 stars."
5.0
If I were to rate the accommodations of this program - 500 stars would not cover the unbelievably amazing treatment that Bedrock has been able to provide. I was treated with the utmost respect and dignity. The values and focus, with an aim at the goal structure directed an excellent clean recovery program, where certainly myself, and truly anybody else who is experiencing these issues could undoubtably gain a valuable life-changing treatment program.
Brandon W.
Bedrock Recovery Center Alumni
"Big thumbs up for Bedrock."
5.0
Bedrock got me through a difficult time. I'm grateful to them. Dedicated counselors, great accommodations and facilities. The medical personnel were kind souls, also. Big thumbs up for this place
Teddy F.
Bedrock Recovery Center Alumni
"Built the foundation of my recovery."
5.0
My experience with Bedrock has built the foundation of my recovery. Today I'm 5 months sober, better than I've ever been, with no end in sight. The staff is amazing. The food is exceptional and the kitchen is always open. I am eternally grateful for my meaningful and memorable stay with Bedrock.
Kaine C.
Bedrock Recovery Center Alumni
"I highly recommend starting your recovery journey here."
5.0
Can't say enough good things about this place. Upon arrival I was greeted with open arms and smiling faces, and everything was explained to me in full detail. Very friendly staff, comfortable beds, very transparent care/aftercare plans, everything you look for in a treatment center. I highly recommend starting your recovery journey there.
Sam G.
Bedrock Recovery Center Alumni
"I would highly recommend bedrock."
5.0
I would highly recommend bedrock, everyone at the facility was very caring and knowledgeable. From the clinicians, to the nursing staff, and to all the techs, I can't say enough good things about it. Thanks to everyone at bedrock.
Mark M.
Bedrock Recovery Center Alumni
"Five stars."
5.0
Five stars. Without a doubt the best place to get clean and sober. Bedrock saved my life. From the nursing staff and counselors to the group facilitators and the facility, I can't thank them enough for the help and experience I had while getting clean and sober after 15 years of drug and alcohol I highly recommend this facility to anyone else that needs the same care.
Richard C.
Bedrock Recovery Center Alumni
"Highly recommend."
5.0
Great place. Staff is awesome. Rooms are phenomenal. Highly recommend this place if your serious about getting clean.
Joseph R.
Bedrock Recovery Center Alumni
Our Latest
News & Tips
The latest industry news, interviews, technologies, and resources.
Prefer Texting?
We've got you covered.
Receive 24/7 text support right away.
There is no obligation and you can opt out at any time.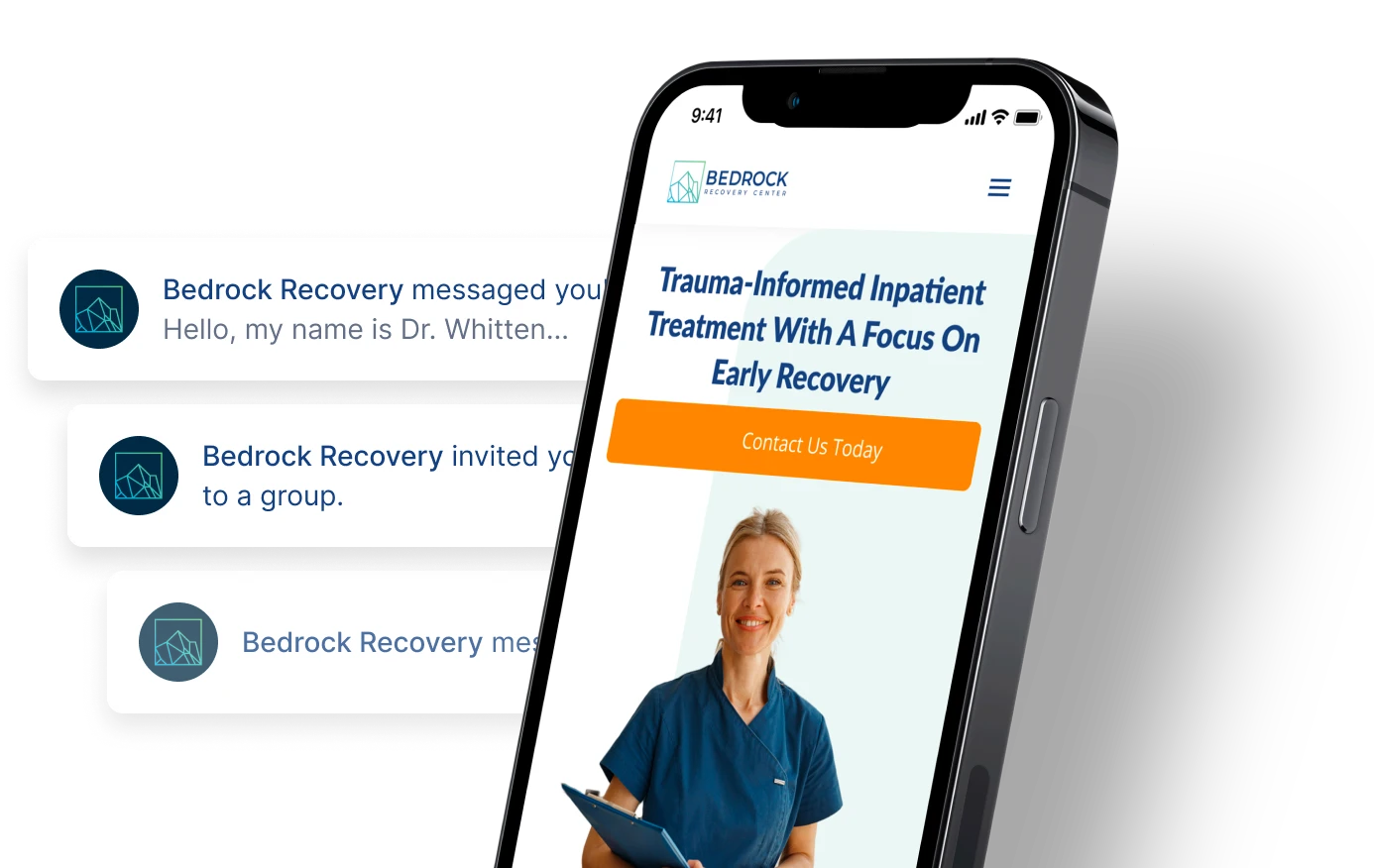 Sign up for text support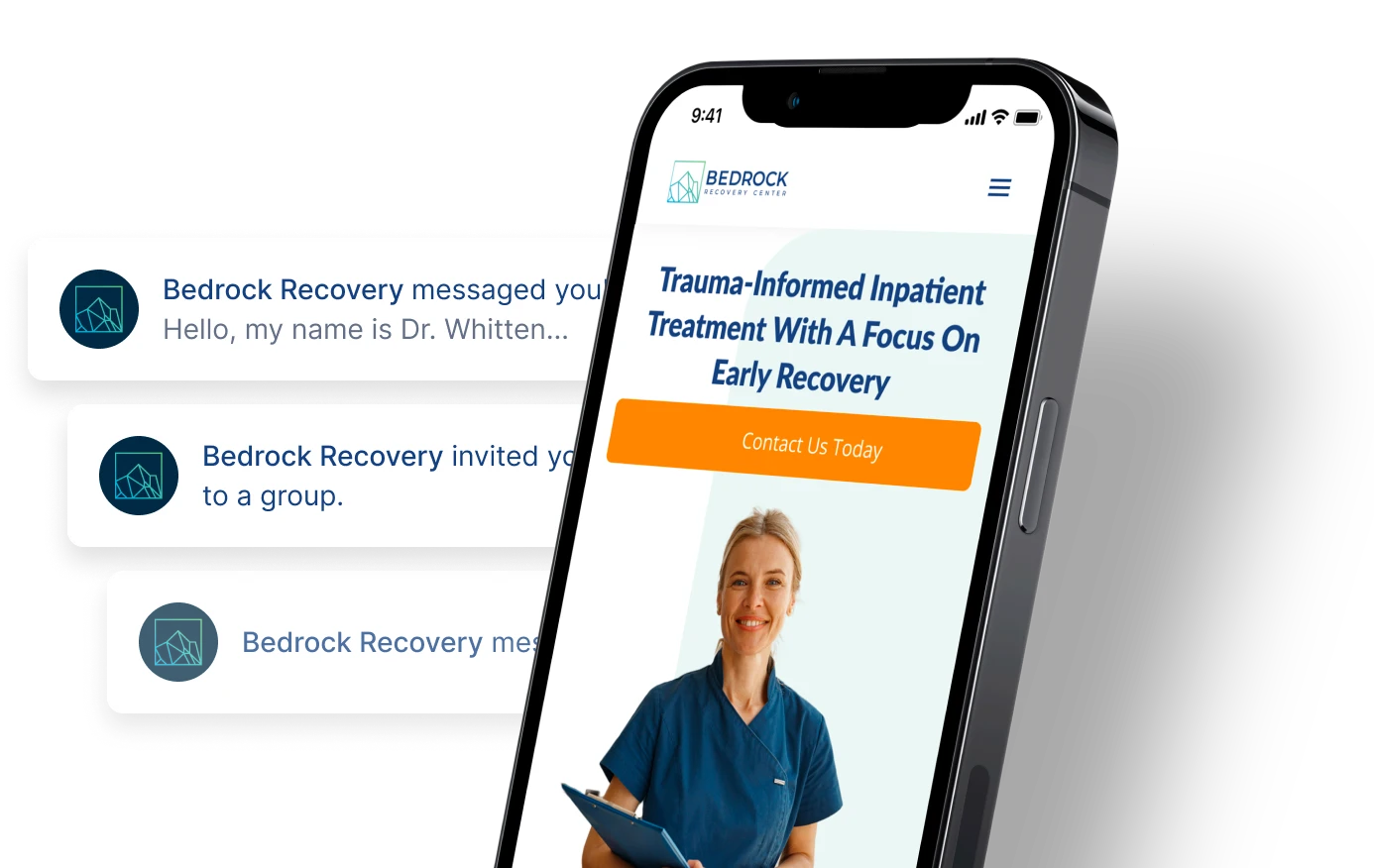 Resources For
Recovery
Here are some helpful resources to jump start your recovery.