Mental Health Awareness Month | May 2023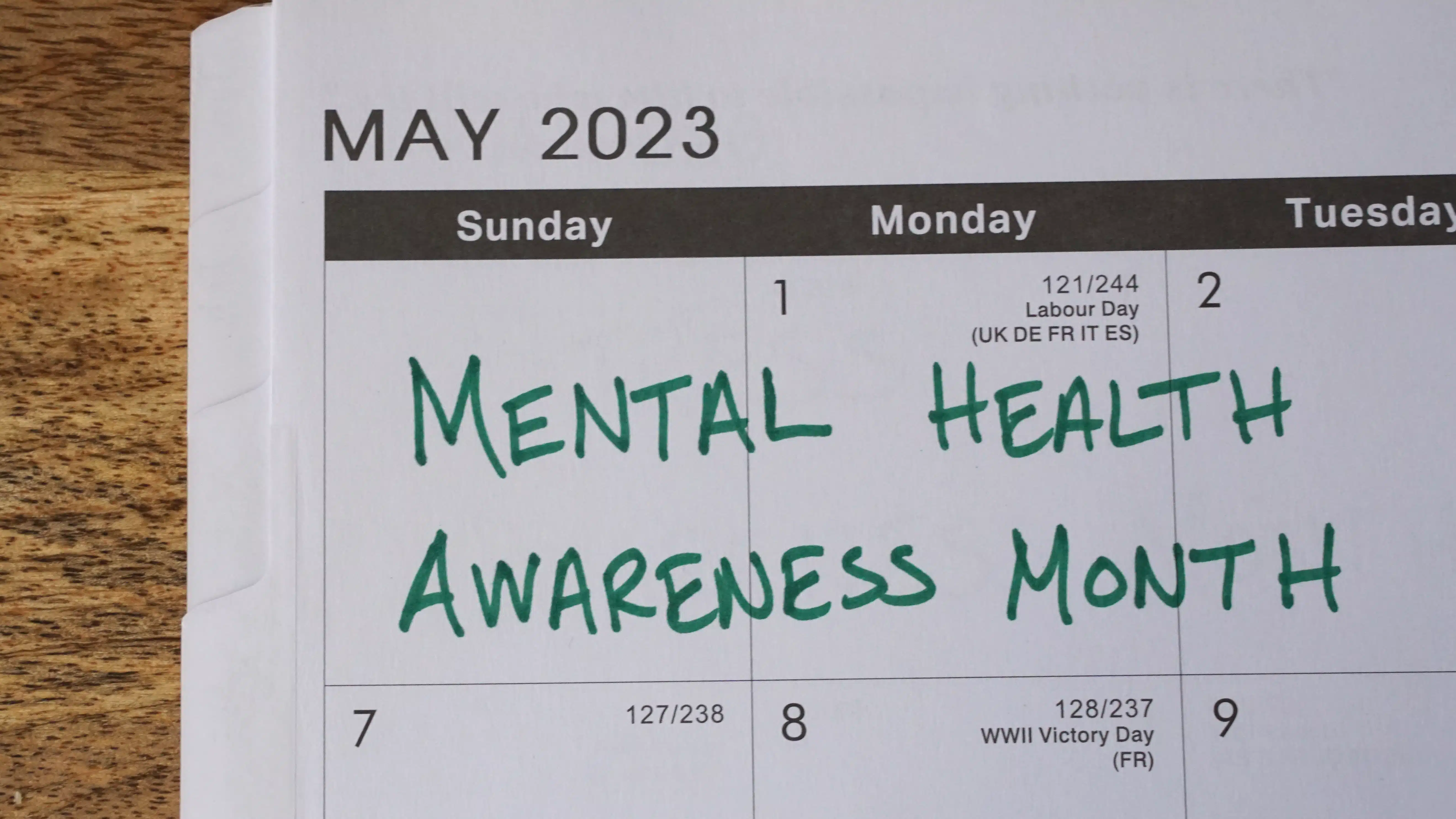 May is Mental Health Awareness Month, and nearly one in five Americans live with a mental health condition. With all that we've gone through over the past few years, this year's celebration is more important than ever.
The month is meant to raise awareness of different mental health disorders and reduce the stigma that often comes with it. There is also Mental Health Awareness Week from May 10-16, 2023.
But what exactly is Mental Health Awareness Month and how can you participate in helping raise awareness about mental health?
What Is Mental Health Awareness Month?
Mental Health Awareness Month was established in the U.S. in 1949 by the Mental Health America (MHA) organization, which was known as the National Association for Mental Health at the time.
It was created to raise awareness and educate the public about conditions like depression, schizophrenia, bipolar disorder, eating disorders, and addiction. It's also meant to advocate for policies that support people with mental illness.
It was also started to try and reduce the stigma surrounding mental illness and mental health treatment.
Raising Awareness & Understanding
During the month, the MHA tries to raise awareness around the societal impact that mental health can have on the health of children, families, and the community as a whole and what can be done to improve the mental well-being of everyone.
SAMHSA
The MHA isn't the only organization that participates in this month.
The Substance Abuse and Mental Health Services Administration (SAMHSA) has recognized Mental Health Awareness Month in the month of May for the past 20 years as has the National Alliance on Mental Illness (NAMI).
How To Participate In Mental Health Awareness Month
There are lots of ways you can participate in Mental Health Awareness Month, including planning an event, posting on social media, and reflecting on your own mental health.
Post On Social Media
One of the easiest ways to participate in Mental Health Awareness Month is to post on social media.
MHA has a tool kit with information and graphics that you can post on Twitter, Facebook, Instagram, or any social media platform. They have facts and statistics about mental illness, suicide prevention, and recovery from mental illness.
Besides sharing information, you can also share your own mental health story, self-care activities you enjoy, or initiatives you take part in, and tag it with the #breakthestigma hashtag. Sharing stories can do a lot to help people feel less alone and show the importance of mental health.
Contact Your Local Officials
You can also try to make a difference in mental health policy in the government by contacting your local elected officials.
You can let them know about the lack of mental healthcare in your community, the need for more people working in the field, or the help you think your community needs in regard to mental illness and the residents in your town or city.
You can contact your congressperson via letter or email or call their office directly.
Plan An Event
You can also plan your own event around Mental Health Awareness Month.
This year's theme is "Look Around, Look Within," and you can use that as a guide to schedule qualified speakers, plan programs and advocacy activities to get people engaged, and spread important information to everyone who attends.
Mental illness can be very isolating and an awareness event can be a chance for people who are struggling to come together and talk about what they've gone through.
You can plan a walk or run to fundraise for a local mental health organization or nonprofit, plan a screening so people can more easily find the help they need, or host a meet-and-greet with a local mental health organization so the community can meet the people who are there to help.
No matter what your event is, make sure to check out the MHA website and the Mental Health Awareness Month toolkit. It has a bunch of tips on how to plan an event and what to include.
Reflect On Your Own Mental Health
With the theme of this year's Mental Health Awareness Month being "Look Around, Look Within," looking at your own mental health is another great way to participate. Take an inventory of how you've been feeling and coping over the past few years.
Do you think any changes need to be made? Have you considered getting help? Try journaling your thoughts and see what comes out.
If you'd like to learn more, try finding an event or mental health screening near you. There are bound to be some, especially this month.
If you or a loved one live with a mental health disorder along with substance use disorder, we can help. To learn about our dual diagnosis treatment options, please contact Bedrock Recovery Center today.